EXPERTS IN COMFORT FOR OVER 40 YEARS
Since 1978 we are a leading company in Italy on heating and cooling market.
We design and produce complete solutions to ensure indoor comfort and health whatever the season. They consist of air handling, surface heating and cooling, control system and heat pump. Working together, these elements manage heating and cooling, ensure constant air renewal and summer dehumidification, and guarantee the best indoor wellbeing together with high energy savings. All while respecting the environment.
In our stand you can find our distinctive units for summer dehumidification combined with fresh air ventilation, our new smart and modular control system, our innovative mechanical ventilation unit and some of our cutting edge-components for air distribution.
Learn more about them below.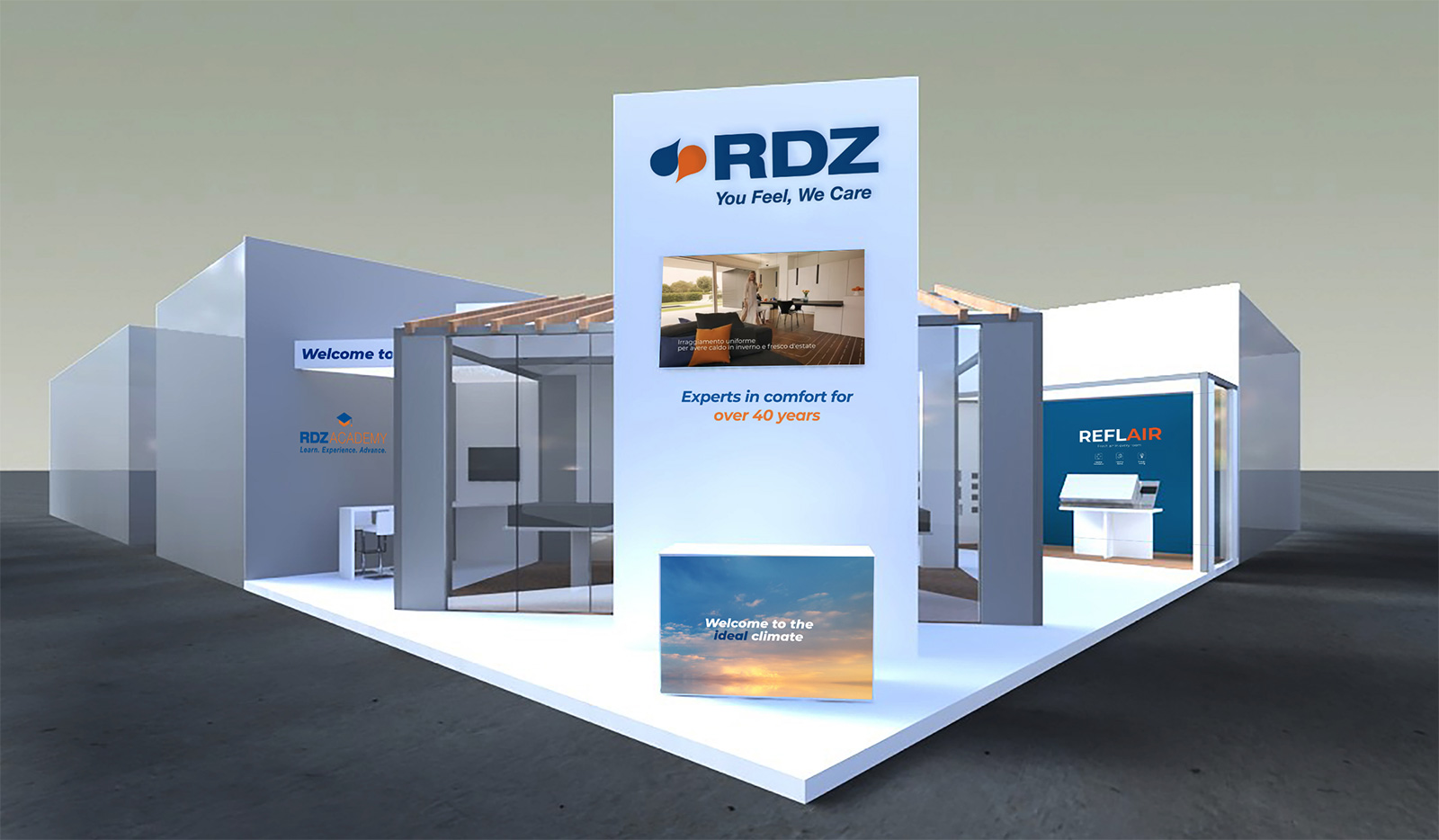 Reflair
Air Handling system with UC 360 V1
Air Handling system with UC 300 V2
Installation of PLA room plenum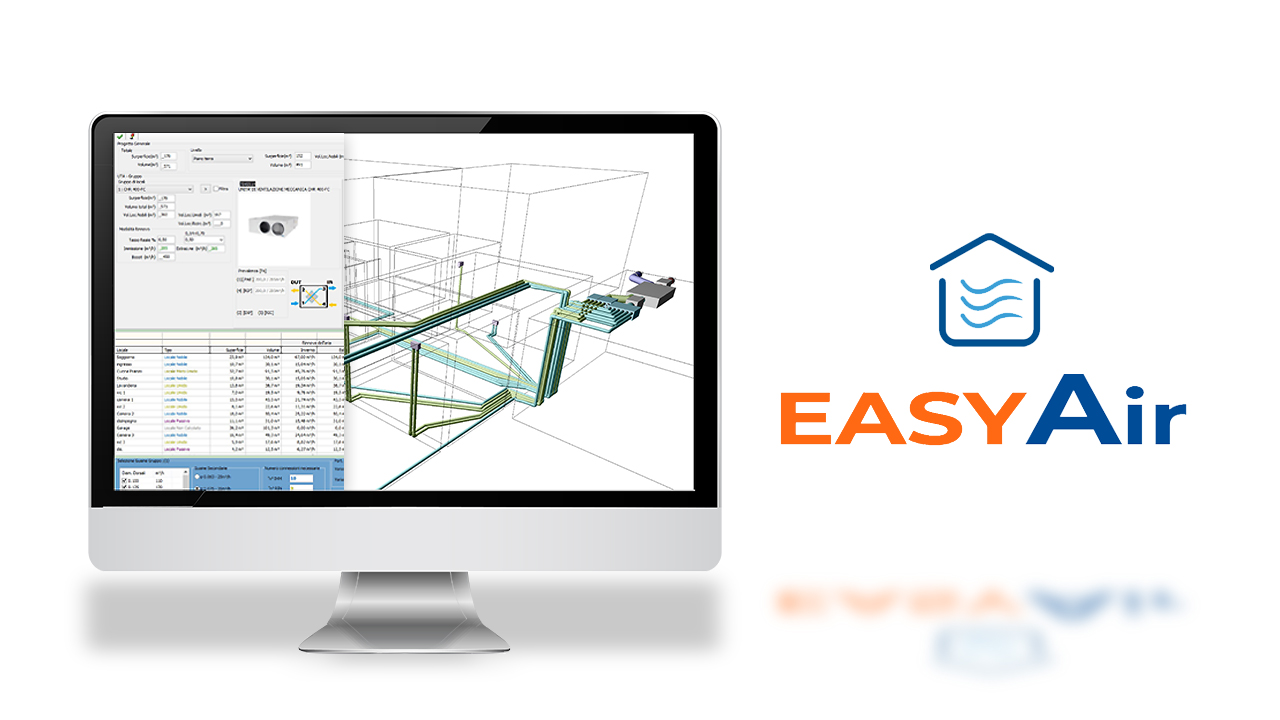 DESIGN YOUR AIR HANDLING SYSTEM WITH RDZ EASYAIR
New EasyAir Software. Ventilation projects are much easier now.
Fresh air ventilation and summer dehumidification are very important to ensure people's health and indoor comfort while maintaining the added value of the building. EasyAir by RDZ allows you to design air handling systems in a very simple and rapid way.
This new software can be easily used to design and draw air distribution projects in few steps.
Furthermore, you can print out the bill of the necessary materials, a detailed technical report and the executive drawing in both 2D and 3D views.
Click on the following link to download the software for free.